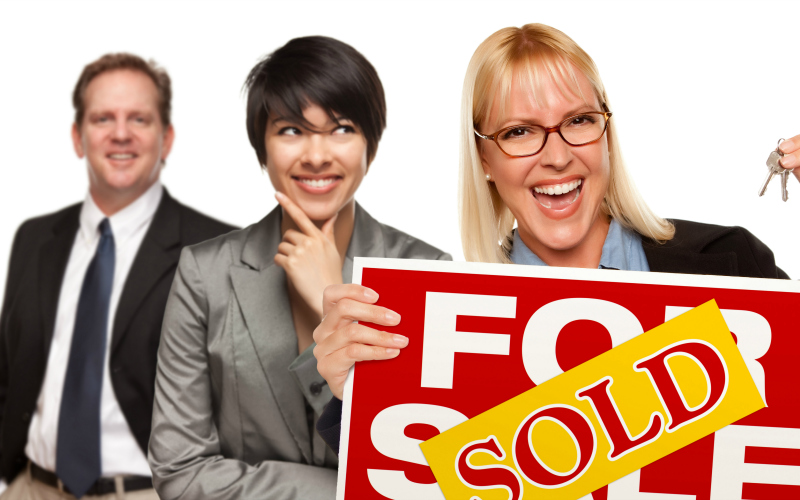 Want to make buyers so captivated by your listings that they call you and practically beg you to show the home? (Click to Tweet)
Then you need to invite them inside with your ads. Great ads do one of two things:
They show potential customers how a product can solve their problem, and
They create such a desire for a product that the customer can't wait to buy the product.
Real estate ads—listings—are no different. In fact, they can even do both. Here's how:
1. Find Your Target Market.
Who is most likely to buy this home? First-time buyers? Affluent businesspeople? People who love farm animals? Beach lovers?
Get specific. Who will fall in love with this home? Who needs this home? With those details in hand, tailor all your marketing efforts to those people who are likely prospects—and you've just solved their problem. And yours. Once they see what you can offer them, they'll come.
2. Declutter and Stage the Home.
Before you even draw up the listing, ask the clients to remove as much clutter as they can. Personal photos, too, are best stored away for the duration.
As you know, buyers like to imagine themselves and their possessions in the home. This creates desire.
After a good cleaning, stage the property to highlight the home's best architectural features. For example, if the home has a wood-burning fireplace, accent it with a painting hung above, and chairs gathered around it. Outdoors, highlight the home's best landscape features with flowers, shrubs, and other features.
3. Take Photos and Shoot a Virtual Walkthrough.
After you have the home staged, it's time to show it off. Professional real estate photographers can discover and highlight all the property's best features.
Choose photos that show how potential buyers will use the home's best features. This makes buyers keen to experience that joy for themselves.
Consider investing in a virtual walkthrough, to make buyers feel as if they were inside the home. Feature these on your listings, and you'll have buyers lining up to see the property.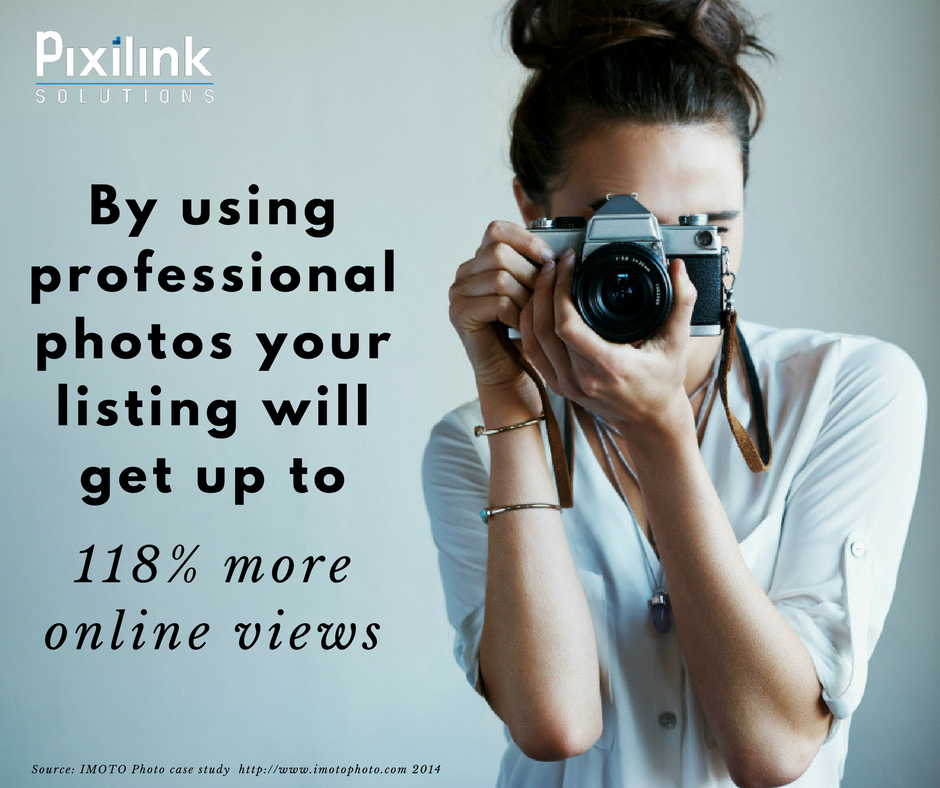 4. Create Catchy Listings That Engage
You've identified your target market, staged the property and organised images that show off all its' assets. Now you need to work some magic to pull all that together into a killer listing description.
It's time to get specific, so you attract the perfect, pre-qualified buyers. For example, it makes no sense marketing a home that has long-term renters with a lease in hand to people who are looking for their first home. Yes, the price may be in the same range, but the needs are vastly different.
Instead, create a listing to appeal to investors and find another listing to advertise as a starter home. The more specific you go, the more likely you are to attract qualified buyers. Again—you meet their need and solve their problem.
5. Create an Attention-Grabbing Headline
In this fast-moving world of Internet real estate postings, you only have a few seconds before your prospects will move on. Make your listing's headline one that will appeal to your target market.
Writing engaging headlines is an art in itself, and the best way to learn it is to practice. There are two ways to do this.
First, find a bunch of great headlines online or in magazines and copy them out by hand. Aim to write at least one hundred – this trains your brain to write in this way.
Second, create at 5-10 headlines for every listing then choose the best one. This practice is invaluable. If you're disciplined, after a few days, you'll be able to create great headlines fast!
6. Insert A Photo That Dazzles
Not just any photo. Feature a photo of the home's main selling point as the first image they see.
If the home hasn't much kerb appeal, a picture of the view from the street won't sell the home. Better to should choose a professional photograph of the pool in the back yard, or the bespoke kitchen.
7. Draw People in With Your First Phrase
How long is your attention span? If you're like most people, you're easily distracted so ensure the first phrase engages and entices your audience.
Try asking a question (notice the first sentence of this article, and this section), or a phrase like, "Imagine this …". Paint the picture of life in the house with something like, "Imagine weekends spent relaxing by the pool".
Make your buyers feel as if they were right there enjoying the property.
8. Include Relevant Information
Buyers want to know three key things about any home they consider. Price. Location. And the number of bedrooms. But that information alone is not enough.
The best agents include feature sheets (some real estate photographers offer these for free) that list all the benefits of the property. People also want to get an idea of the layout of the house, so a floor plan is essential.
If you want to go the extra mile, get a 3D floor plan and a virtual walkthrough, so people get a real feel for the property before they even set foot on the grounds.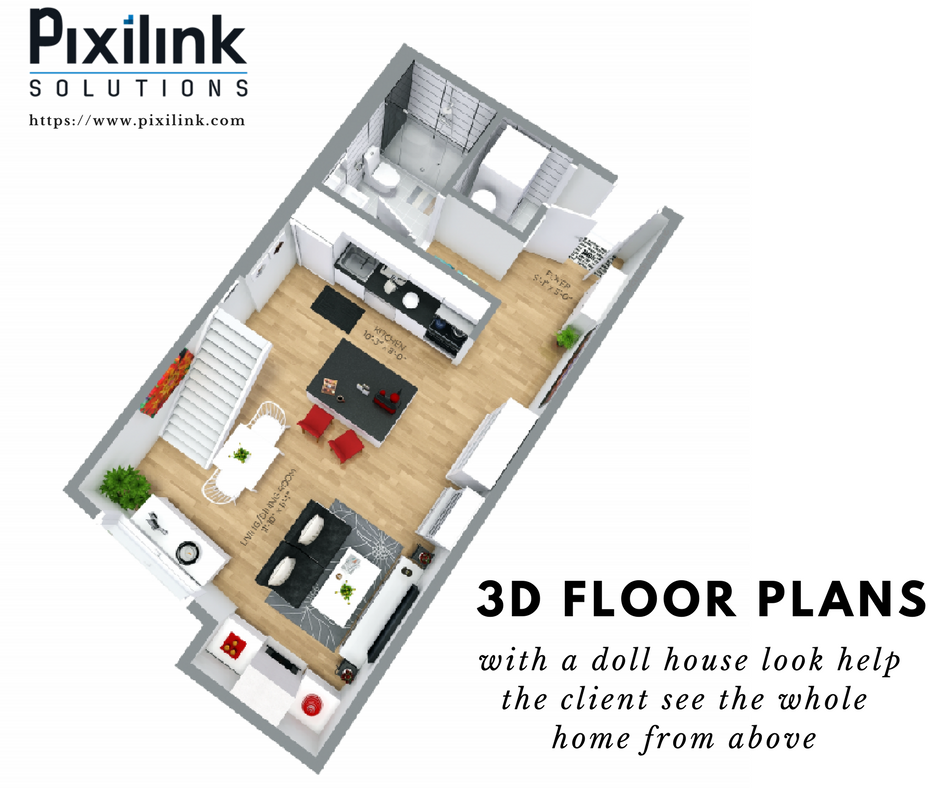 9. End with A Call to Action
Create a wrap up of your listing where you reiterate the benefit you promised in the headline, and convince buyers to act or risk losing the opportunity to buy.
Show how you've just solved their problem and presented them with the home of their dreams. Then tell them how to take the first step by picking up the phone.
10. Proofread, Proofread, Proofread
Edit, edit, edit. Unless, of course, you want your description to be as cringeworthy as this description from a U.S. real estate site:
"Don't miss out on this great 3 bedroom cape cod style home with one car detached garage…Wonderful formal dinging room with space for all to gather!
Gotta love those family gatherings in the "dinging room." Bet the family can't wait to hold Thanksgiving dinner there!
And, You Won't Get Any More Buyers By Capitalizing Every Word. Or by not capitalising place names, as the above example did.
Certainly not by misspelling "dining" as "dinging."
Use an online grammar and spelling checker like Grammarly, that catches capitalization errors, too. Use proper English and watch the clients flow in.
Follow These Guidelines for Listing Success.
With a listing that follows these guidelines, you'll be way ahead of the competition.
Like a siren beckoning sailors to shore, your listing will entice the right buyers to come in and see the home in person. Your listing will have indeed sold itself.