Template and Custom Websites For Real Estate Agents
Let us build your presence on the Web.
ORDER NOW
Be Online
Online presence, available at the level you require. Our full range of websites take you from basic template sites with a small startup fee to fully customized sites to suit your needs and image individually. You can change as many as 20 different settings including your colour, background, fonts, text, look and feel as often as you like at no charge with our personal website designer interface.
Come join us and click here to sign up
check_circle Automated Listings *
check_circle Blog
check_circle SEO Tools
check_circle Email Forwarding
check_circle Google Analytics
check_circle SSL / HTTPS
check_circle Online support
(Mon-Fri 9am-5pm PST)
check_circle Visitor Statistics
check_circle Add up to 3 domains
check_circle Listing Engine
check_circle Testimonials
check_circle Market News
check_circle Mobile Website
check_circle Home Evaluation Form
check_circle Mortgage Calculator
check_circle Sitemaps submitted to Search Engines
check_circle Editable Menus and Unlimited Pages
check_circle Weekly Website Report
check_circle Pixilink Photography Integration
Custom
$2,500+ and custom design

order now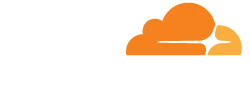 ORDER ONLINE NOW
Order Now