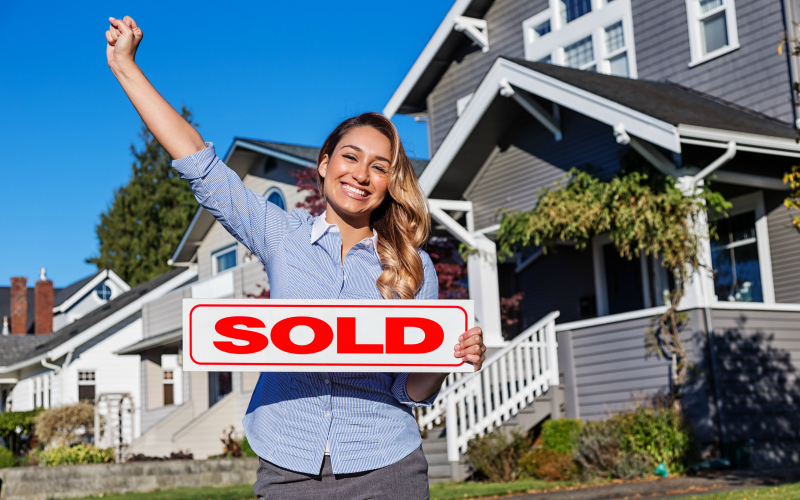 There's only one way to succeed in real estate.
You have to be better than everyone else. You must rise above the competition, and position yourself as an expert in the field.
Take on these essential qualities and your clients will see you as not just an agent, but as a valued and trusted advisor. Someone they recommend to all their friends, and rely on for all their real estate needs.
1. Experts Listen to Their Clients
It's as true in the real estate world as it was in school. You learn more by listening than you do by talking.
Successful people aren't a non-stop information dispenser. They listen and gain valuable information by doing so, says Inc.'s Minda Zetlin.
Ask your clients questions so you can learn what they need, not what you think they need.
2. Experts Communicate with Their Clients
Clients expect their real estate agent to keep them in the loop, whether they're just dipping their toe in to test the market or in a hurry to buy or sell.
Jonathan Whiting of StreetText says, "It's normal for a prospect to be in a constant flux between peaks and valleys of interest until they finally mature into a high peak.…keep the communication lines open to ensure you are top of mind when they move into that high peak moment."
3. Experts Learn Continuously
Keep abreast of the latest trends in the real estate industry. Learn more about architecture and home styles through various eras.
Learn about the differences in various materials used in home construction. The more passionate you are about the buildings you sell, the more able you are to provide useful information to your clients.
4. Experts Focus on Clients
Discover why your clients want to buy or sell their homes. Find homes that fit their needs, not homes that are "easy to show" or that interest you.
When you're sensitive to their needs, people view you as an expert—and you'll get the sale, not the agent down the street. Get the best deal possible for each of your clients, whether they're buying a fixer-upper for their first home or a fabulous mountain estate.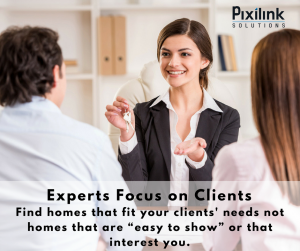 5. Experts Build Networks
Get on a first-name basis with people you'll need to give your clients with the best deals: home inspectors, home appraisers, and real estate attorneys. Keep in touch with past buyers and sellers.
If another real estate agent may be a better fit for a client's needs, refer them. That kind of collegiality can pay off in future referrals and goodwill. Most importantly, make your clients so happy that each one will give you a good reference.
6. Experts Know Their Market
Not only do you need to know about building styles and construction terms, but you also need to know the local market. Do your homework so you'll have information about each neighbourhood's amenities before you head off to show a home there.
7. Experts Have a Successful Mindset
Integrity and tenacity make for a successful mindset for anyone who wants to be an expert real estate agent. Dishonesty never pays off.
Conduct every sale, every interaction with integrity. Work smart. Do whatever it takes to close a sale. Market your clients' properties aggressively. Go after every qualified lead until you've exhausted your possibilities.
8. Experts Act Proactively
Learn to read people. Learn what they like and give it to them before they even ask.
For example, if a person casually mentions that they're in the market for a ranch home, find a few prospects and contact that person. Find out their preferred communication method so you don't intrude.
Keep clients well informed. Stay in touch. Provide useful information. When they're ready to buy or sell, they'll come to you for your expertise in the local real estate market.
9. Experts Delegate to Other Experts
Finally, experts learn how to delegate, says The Muse, an online resource for young professionals. Find the right team to handle tasks that aren't your strong suit and trust them to run with the project.
For example, if spelling wasn't your best subject in school, hire a proof-reader to check your listings. If you're not a professional photographer, why in the world would you want to snap your own pictures on your cell phone when you could hire a professional who can show off your listings in their best light?
A badly spelled, badly written listing with poor photos screams "amateur." Expert real estate agents delegate those tasks to others, freeing their own time to do what they do best—sell real estate.
When you master these qualities that set the experts apart from the wannabes, your clients will see you in a different light—as an expert in your field. Start your transformation into an expert–starting today.