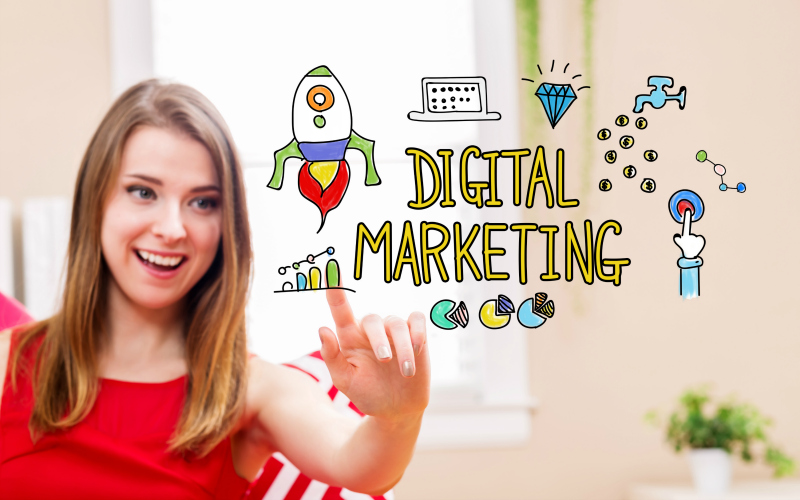 You don't have like it, but you do have to use it.
If you want a successful business these days you need to use social media. It's critical to your success.
In the 'old days' you could get by on word of mouth referrals or even distributing some flyers. But not these days.
Don't believe me? Check out the data.
81% of shoppers conduct online research before making big purchases (HubSpot)
72% of people entrusted online reviews just as much as a personal recommendation (IronPaper)
Using videos can increase purchases by 144% (SmallbizTrends)
That's pretty persuasive! But you don't have to believe the data to know it's true.
Anyone hanging on to old school methods is sure to have seen a decline in business. So if you want to build a successful real estate business, you have to be online.
And not just be online, but look good and be effective online. But which strategies are effective for real estate?
Let's take a look.
Digital Marketing Ideas to Explode Your Business

Get Out There Today
The great thing about digital marketing is that you can implement strategies fast. You don't have to consult with a printer to get a bromide made, and then wait for them to print a flyer.
You can make a lot of these changes yourself. And you don't have to be a technical whizz either.
If you want an awesome website created fast, contact us. We can get you online in minutes.
And we can help with professional photos, virtual walkthroughs and videos of your listings. Of course, we also practice what we preach so there's no time wasted playing telephone tag.
You can book everything online using our Pixilink app. Download it now and start saving hours every week.