New technology excites us, and it should excite you too! Programmers and engineers are constantly releasing new products, new software and new ways to solve yesterday's problems. All this progress isn't easy to keep track of however. With the thousands of releases every month it can be hard to know what is worth your time and what isn't. Sometimes we find new gadgets, or new software but aren't sure how to apply them to our own fields. Below we've outlined 5 pieces of technology you might not know are already available, and how they can help you and your real estate business.
GOOGLE CARDBOARD
Here's a $20 crafty kit for anyone with a smartphone wanting to experience virtual reality. Google's DIY cardboard kit can be assembled in less that 20 minutes and uses your phone's accelerometer, gyroscope, audio output, screen and internet connection to deliver a surprisingly impressive virtual reality experience. Browse YouTube in your own personal theatre, hang out with Paul McCartney as he plays "Live and Let Die" live on stage, or go hang gliding over the mountains.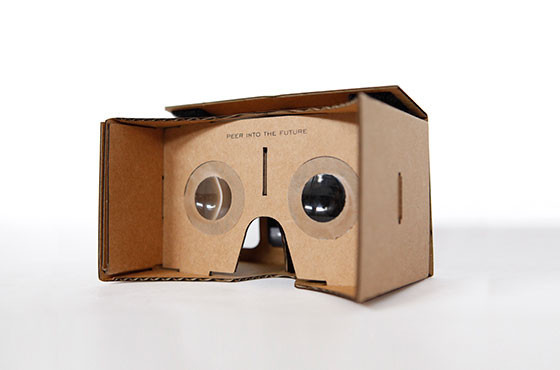 It might not be as pretty as most devices on the market right now, but it takes all the technology from your smartphone and creates a truly new and awesome experience with it. We're excited to see how this technology will affect real estate virtual tours in the future. In a few years, clients might be viewing properties in full 3D using virtual reality headsets, making the home browsing experience that much more real. Try it out today by downloading the app. A good quality kit can be purchased here.
FACE RECOGNITION TECHNOLOGY
Do you ever wish the face recognition technology you see on TV could be used in your everyday life? Well it can be, you just didn't know! Android's new Lollipop operating system uses face recognition to unlock your phone for you before you even swipe the unlock key. Using the phone's front facing camera and a reference photo, the program compares what it sees with the reference photo, and then disables the password lock screen if it finds a match. No thumb scanning, no password, just your face. As a realtor you're checking your phone constantly, so having to type in a password is both time consuming and frustrating. To enable the feature, go to your Android phone's security settings page and enable "smart lock."
NEAR FIELD COMMUNICATION TECHNOLOGY
This is something that has been in Android phones for a while but has finally made a breakthrough into the Apple universe with the iPhone 6 and 6 Plus, albeit with very limited use. This mostly unexplored technology is similar to the PayPass wave technology found in credit cards, allowing you to pay for an item by waving your card in front of a reader. So what's NFC technology doing in your phone and how can you use it as a realtor? The most common use for it is for the PayPass functionality, but it can be used for so much more. NFC stickers and keychains can be bought online and programmed to run any apps or scripts on your phone.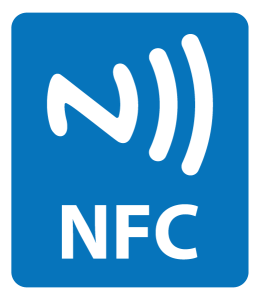 Put an NFC sticker in your car so that every time you tap it it toggles the drive mode, increases brightness, opens a map, and reads text messages and emails out loud for you while you drive. Place NFC stickers on your lockboxes so the listing information can be quickly accessed by anyone with an NFC enabled phone, or have an NFC chip embedded into your business cards that redirects directly to your website.
Download the Trigger app for Android here to start using your phones NFC more efficiently.
TIME-LAPSE ON YOUR PHONE
Time-lapse video has become a major part of television. Breaking Bad, AMC's hit show that has been stealing EMI's for the past few years, used time-lapse shots almost every episode to show the transition from one day to another. Netflix's exclusive House of Cards features an opening sequence using only time-lapse shots around Washington. Although the primary use for this technology has been for creative and artistic purposes, quick time-lapses from your phone can be used for real estate too. Listing a complex property, an apartment, or a a home that's hard to find on a map? Make a short time-lapse video to show clients or other realtors where to go, where to find the lockbox, or how to get to the amenities in a building.
GOOGLE STREET VIEW FOR YOUR LISTINGS
We've all seen Google Street View, the way you can virtually drive down a street and look around as if you were there. The experience is much more immersive than a simple 2D image, and now it's available for your listings. Using a similar camera that has many lenses to cover both the vertical and horizontal 360 degree field of view, the MatterPort cameras recreate a home in stunning 3D, allowing the buyer to walk through it and look around as if they were really there. See the Matterport's full potential for marketing your listings here.