Every day we photograph, measure and market some of Western Canada's most beautiful homes. We see everything from multi-million dollar waterfront extravaganzas to quirky apartments in trendy neighbourhoods. It seems like a waste not to post some of our favorite shots of what we consider inspirational spaces here on our blog. This month we've chosen kitchens as our inspirational space to focus on. Below are 5 kitchens to use as inspiration for your next renovation or project.
1. wood ceiling tiles
What We Love: Natural unpainted wood ceiling tiles are an amazing addition to this kitchen. The views aren't bad either.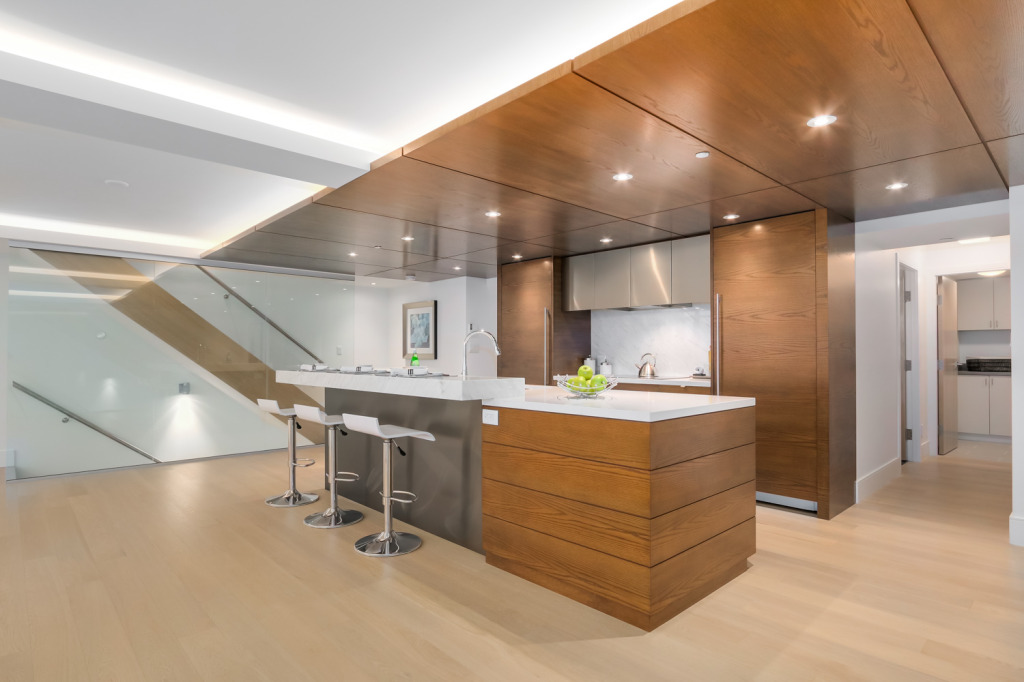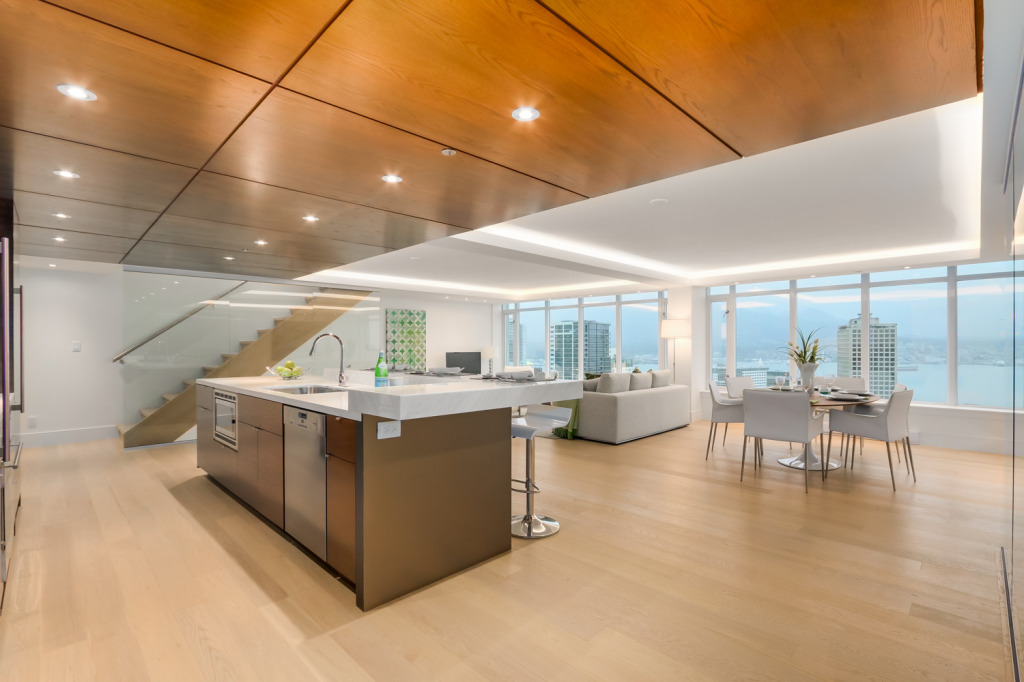 2. integrated everything
What We Love: All of the appliances in this kitchen are seamlessly integrated into the cabinetry. The dishwasher, fridge and pantry are all hidden behind the same finish as their surrounding cabinets.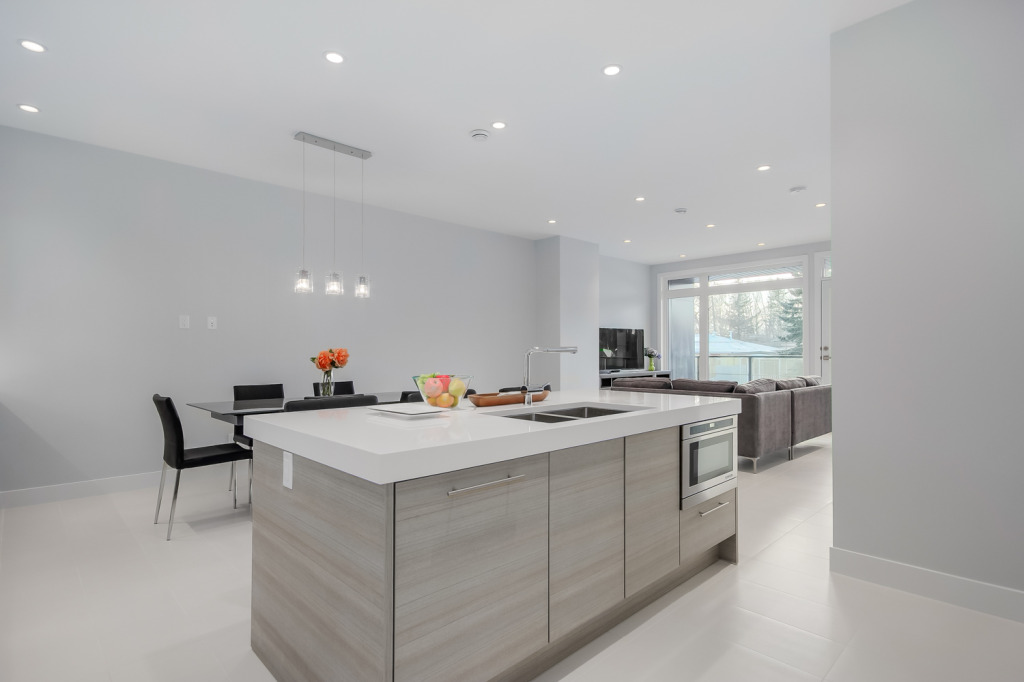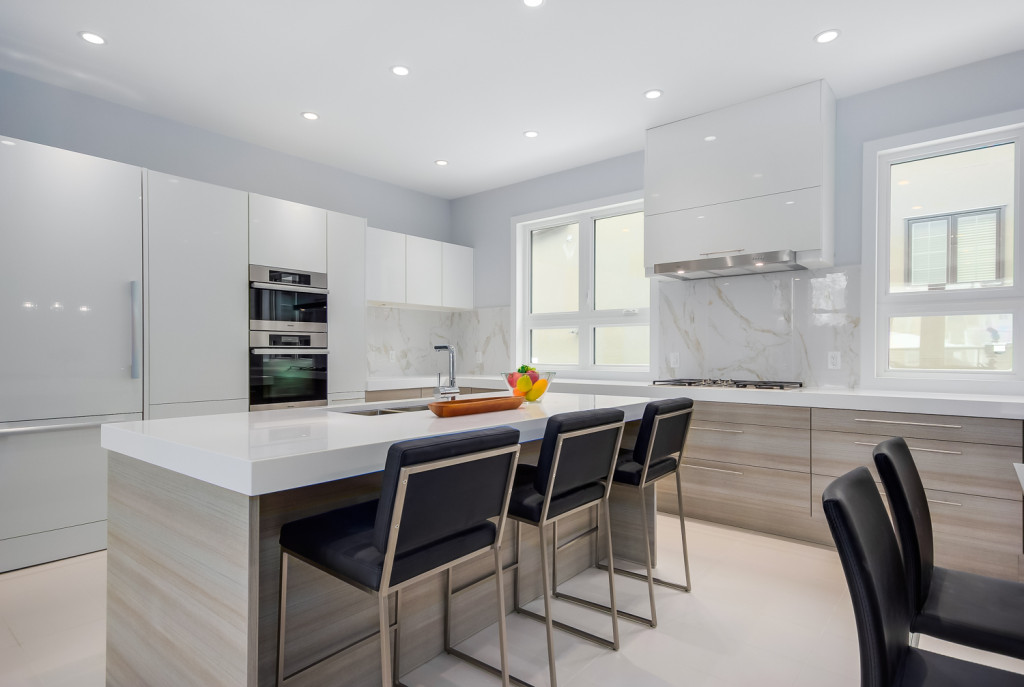 3. bright and open
What We Love: This kitchen feels luxurious and yet restrained. The natural light from the high ceilings combined with the warm colours in the marble keep it cozy.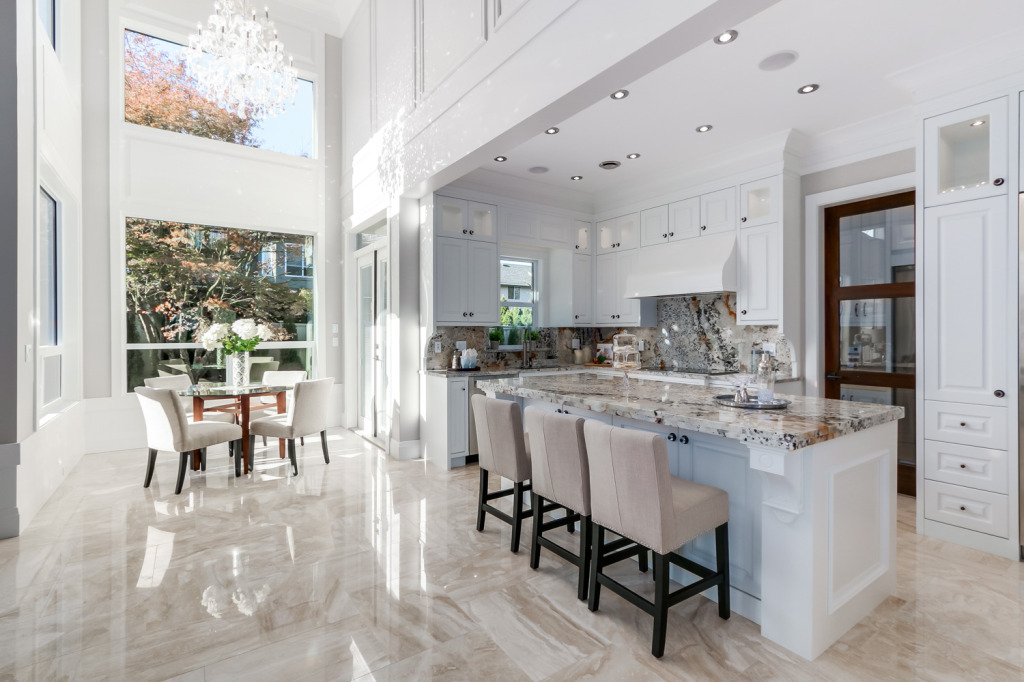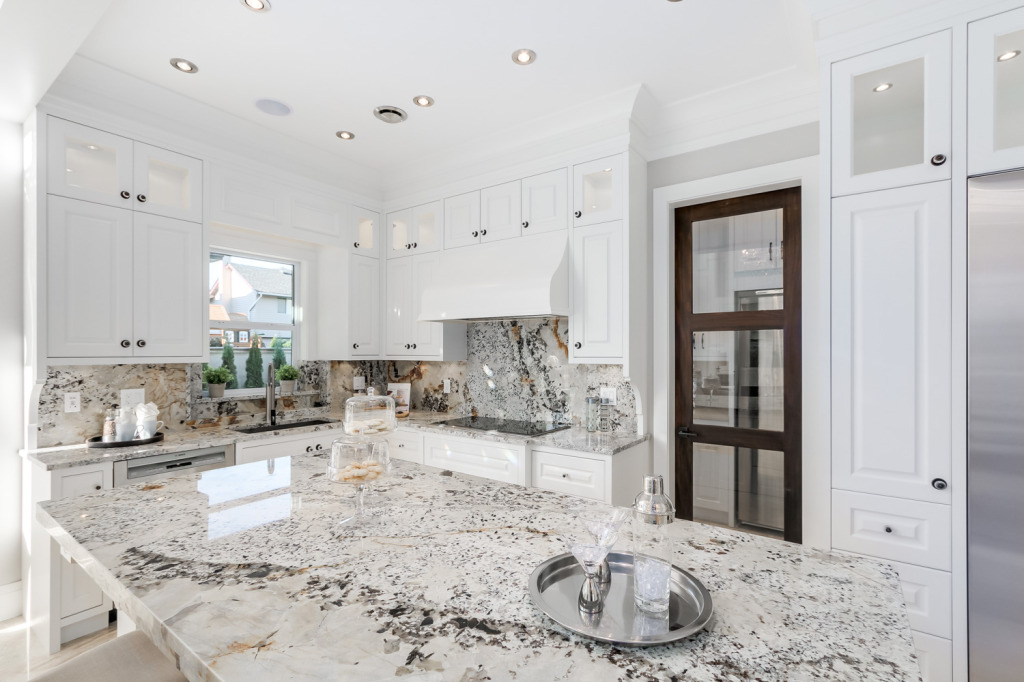 4. zen
What We Love: The perfect shade of grey wood contrasts perfectly with the white walls and countertops. Minimalism works great in small apartments to make the space feel more open.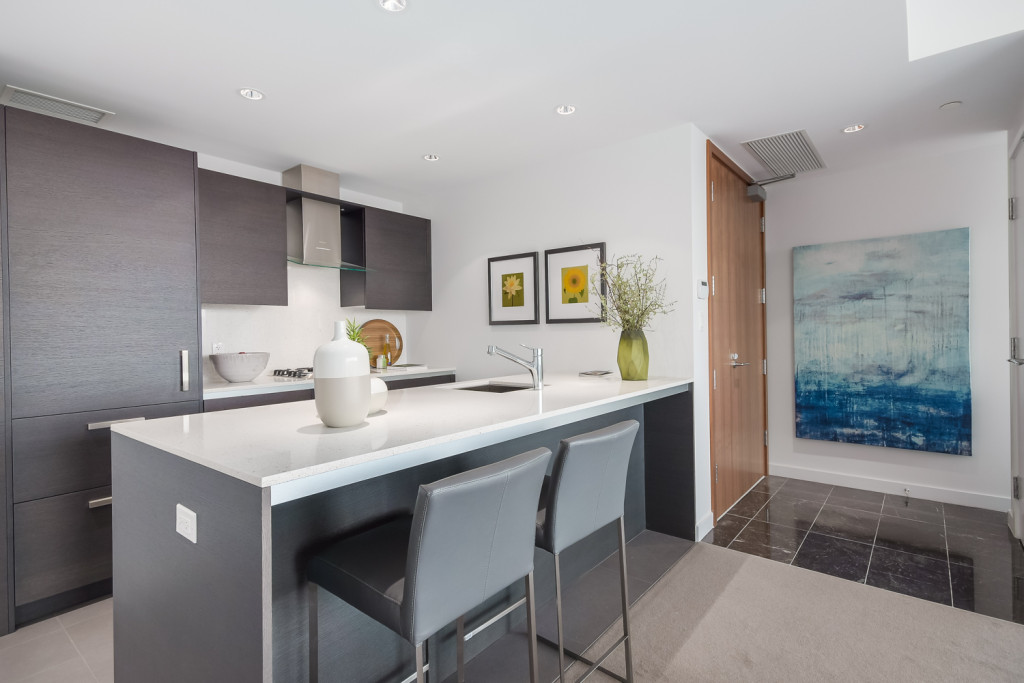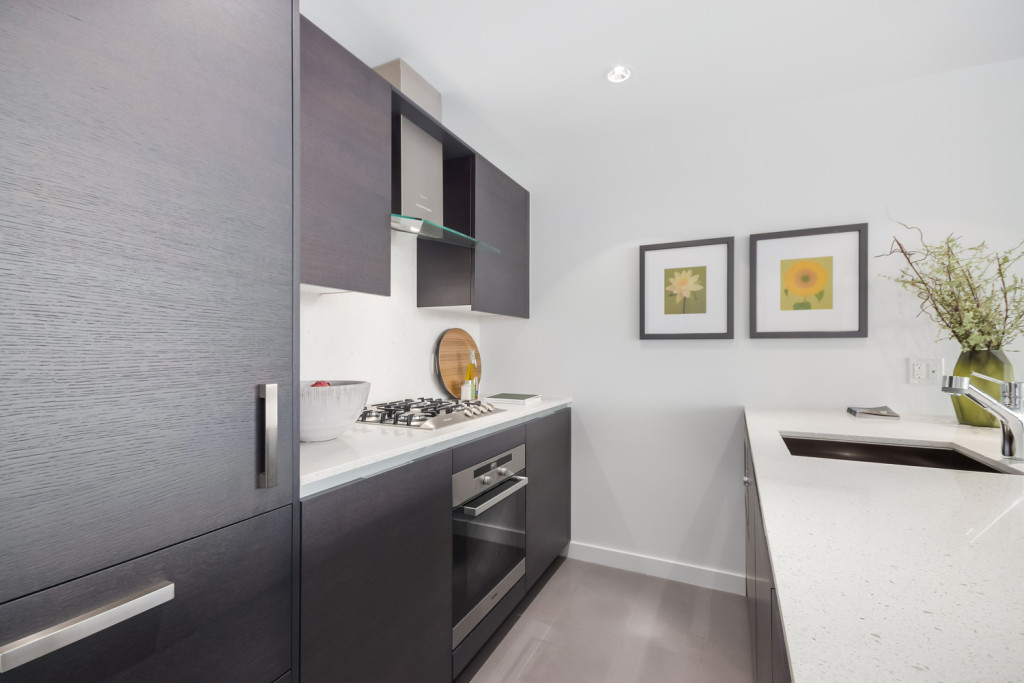 5. Two-Tone
What We Love: Two tone done perfectly. Turning the backsplash into a feature wall gives the kitchen it's own distinct personality and separation from the rest of the home.