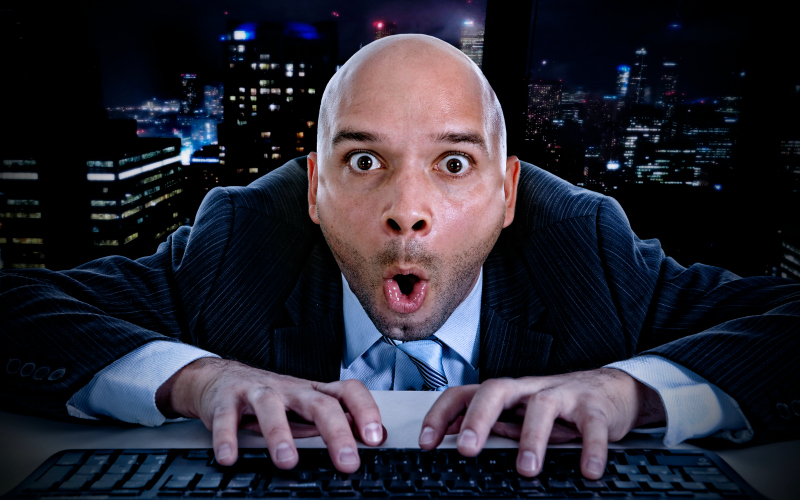 In the real estate business, it can sometimes feel like you never get a moment to yourself.
Between answering clients' questions, scheduling appointments, completing paperwork and showing homes, you've got a lot on your plate. However, it is important to remember that you still need to have a personal life.
Here's how to keep your schedule manageable:
1.  Set Limits
While it may be tempting to take on every new client you come into contact with, this is setting yourself up to be overworked. Figure out how many clients you can comfortably manage at one time and don't take on any new ones until you finish up with your current ones.
2.  Put Down Your Phone
Set a time each day that is solely for you. Don't check your phone or email for the duration. Your clients likely won't expect an immediate response outside of normal business hours, so don't let your phone run your life after dinner time.
3.  Service Specific Neighbourhoods
Rather than accepting listings all over town, try to focus on a few specific neighbourhoods to specialise in. This way, you won't have to travel as far between your properties, which can save you a lot of time over the course of the day.
4.  Take a Break
Be aware of the signs that you are becoming stressed. Like anxiety, headaches, impatience, muscle tension and other symptoms.
If you feel like you are starting to get burnt out, take a break from taking on new clients and spend some time focusing on yourself. You can't do your job effectively if you are not taking proper care of yourself.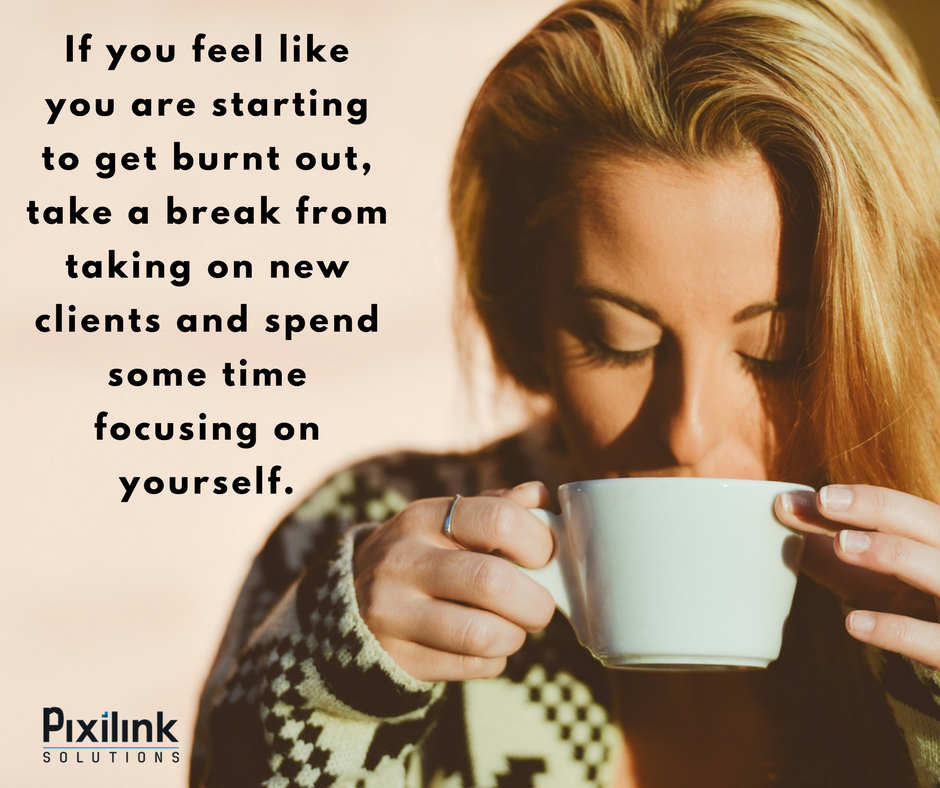 5.  Dedicate Times for Tasks
Set aside certain times of day for particular activities. For example, read and respond to all emails at once, rather than dealing with each one as it comes in.
If you need to complete paperwork for several different clients, do them all in succession. This way, you'll be able to focus on a single task and won't need to reset your brain for each new task.
6.  Schedule Appointments Strategically
Whenever possible, try to plan your appointments in an order that will be easy to complete. If you can create a convenient route from one appointment to the next, you can save yourself a lot of driving time.
7.  Learn to Delegate
Hire an assistant to handle day-to-day tasks that don't require your personal attention. You'll save a lot of time and be able to focus more on your clients. You'll also have more free time for yourself so that you don't become overburdened.
Here at Pixilink, we aim to reduce some of the stress for real estate agents. We can help you connect with real estate photographers and obtain detailed floor plans of your properties, quickly and easily.
Get in touch with us today to learn more about our services and how we can help you grow your business.