There is a wealth of information available online regarding real estate marketing. Realtors© all have different ideas of what sells and what doesn't sell, what draws in clients and what pushes them away. In a sense, the overwhelming amount of information, tips and tricks are a great resource, but sometimes misconceptions get mixed in with the truth.
So what are some of these misconceptions? We highlighted five of the most common that we see or hear about during our work as real estate marketing professionals and we've tried to clear them up a bit.
Misconception: A Website Is Just For Self Promotion
This is one of the biggest misconceptions about real estate marketing. Although the exact statement may not be heard very often, the attitude towards websites as being a fancy bench ad is very much a misconception.
Yes you should have a biography page with a photo, but there's so much more to it than simply selling your image. A website should be a resource for your current clients and for prospective clients. MLS functionality, large photos, specific community searches and dedicated information pages for areas you focus on are just a few of the things your website should offer. Think of your website as a storefront for clients to "hang out" in during their time as buyers or sellers. Having access to all the resources they need all in one location will turn your "bench ad" into a full on storefront of information.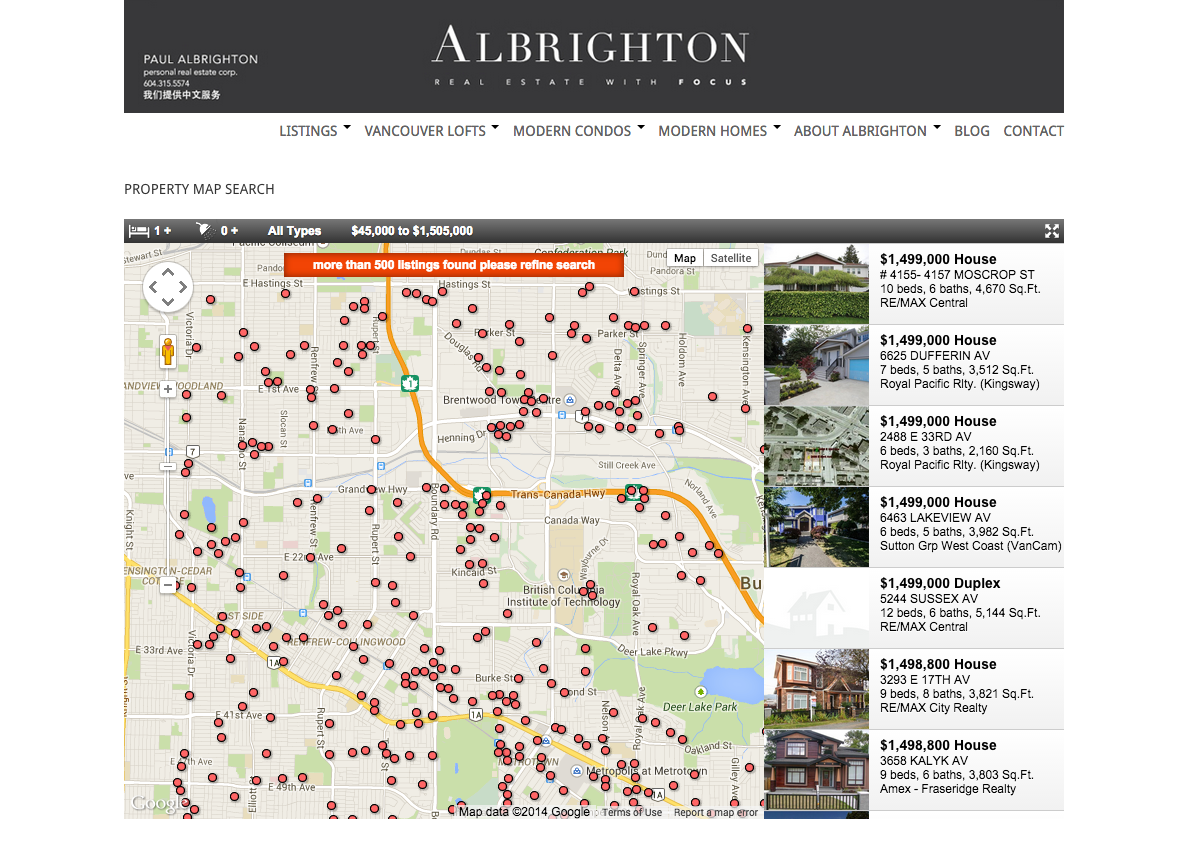 Misconception: If the weather is bad your photos won't look good
As a photographer I can tell you right now that if your photos turned out bad it probably was not nature's fault. Every different kind of weather has it's own unique beauty, and it is the photographer's job to find that beauty and pull it into focus for the images. Cloudy weather brings with it beautifully even light that helps flowers and grass look vibrant. Snow can add a hint of fantasy and magic to a home's exterior. Rain makes pavements look brand new and helps conceal dust and dirt on windows. The photo of an downtown apartment below was shot on an overcast day with limited views, but the natural light really complements the modern style of the home.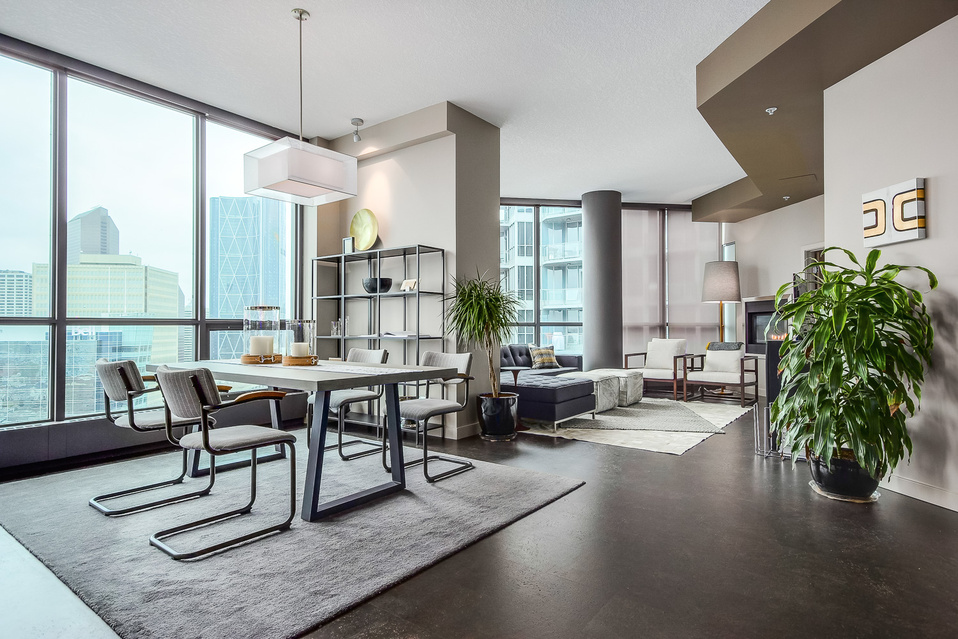 Misconception: I Can Measure Well Enough With a Tape Measure
Although you may be able to get a rough measurement from a tape measure, you're missing out on amazing marketing opportunities that come with hiring a professional floor plan technician. Professional Floor plans in their most basic form are a hugely valuable asset to sellers and buyers. They can help immensely for tenanted properties where access to the property is limited or visual appeal is hidden behind the tenant's belongings. Floor plans can also be used in many different forms to complement your marketing. A 2D space planner for instance allows buyers to place their furniture onto the floor plan with specific measurements to see what fits where, it's a great interactive addition to a floor plan. Also who ever said floor plans had to be flat? 3D floor plans add a unique visual element to a listing and help show the layout of a home as if it were a doll house.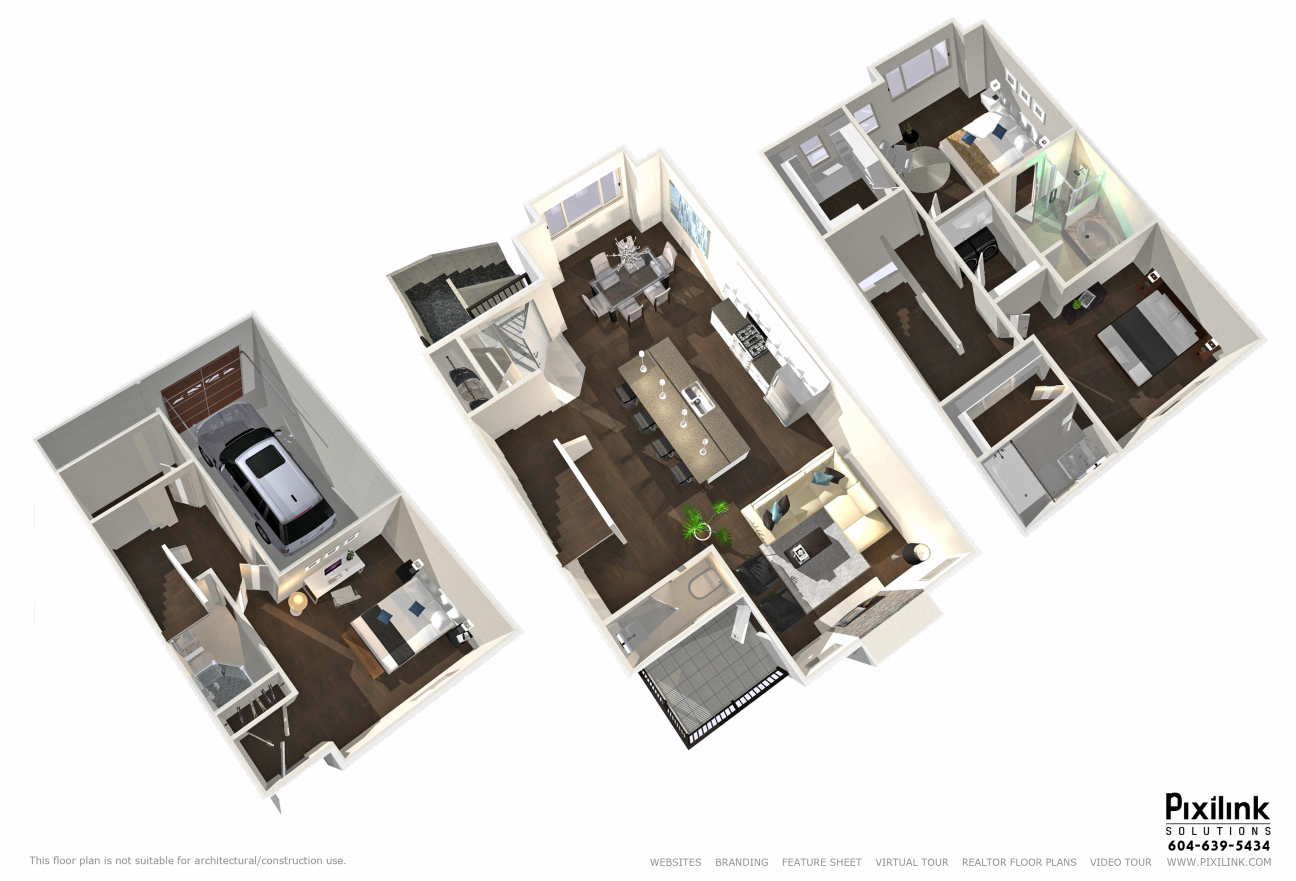 Misconception: The More Pictures The Better!
Did you know that the average home buyer decides within 3 seconds of clicking on your listing whether or not they want to continue viewing that property? Assuming the photos are the first thing they look at, that means they will judge your entire listing off of the first two or three images. So focus on having quality images! 20 beautiful photographs are more likely to strike emotion and a subsequent showing than 80 repetitive shots that were obviously rushed. Start your photos with a striking establishing shot of the best features of the house like the one below.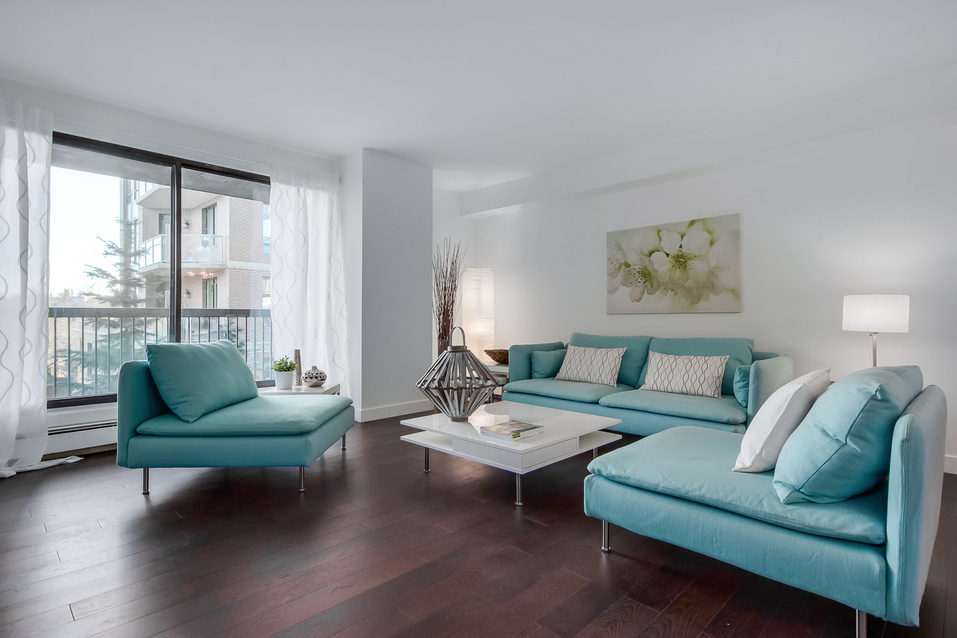 Misconception: What will and what won't show in the photos
At almost every listing that I shoot, I hear the familiar words "will that show in the photos?" What you see in person and what shows in photos can be drastically different, so here is a quick list of what typically shows up and what doesn't. Of course this is a subjective list and may not reflect the reality of your situation.
What Rarely Shows:
Dust
Fingerprints
Nicks and scratches on walls or in floors
Dirty windows, although they don't help
A few things in the kitchen sink
What Shows:
Dirty Mirrors
Missing light bulbs
Crooked paintings and wall art
Clutter outside your windows
Scuffed baseboards and doors